Christopher Morris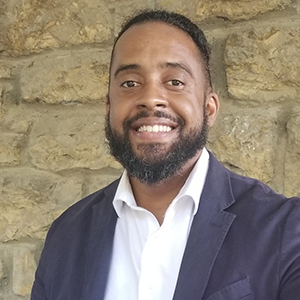 Christopher Morris is the co-founder of The Greenline Initiative. A social impact investment fund designed to erase the negative effects of redlining, where he oversees corporate development.  He has spent the previous 20 years in the banking industry focusing on financial compliance as a programmer and developer of algorithms used to identify fraud.  Christopher received his BS from the University of Missouri – Rolla in computer science and his MS in criminal justice from the University of Central Missouri.  In addition to BoysGrow Christopher has served on the board of Foster Adopt Connect.
What was my first job?
My very first job was an internship as a freshman in high school at Truman Medical Center, where I shadowed medical professionals on their rounds.
What is it about BoysGrow that made me want to be on the board?
As a parent of a BoysGrow participant, his growth and ownership of his actions were quick and noticeable.  Farming has been and will always be an honorable profession, and the skills needed to excel as a farmer are easily transferable to what is needed to excel in life.  I'd like to be part of the group that instills those traits.