Jim Calcara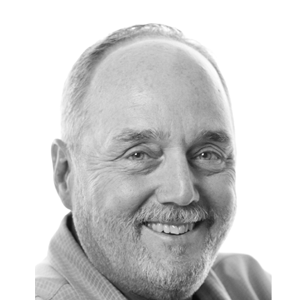 Jim Calcara is a founding principal of 360 Architecture. Jim is recognized for his passion and expertise in urban design. Through his professional practice and personal initiatives, Jim has had an uncommon influence and impact on the pattern of urban development in Kansas City, sensitively blending rehabilitated buildings with new construction to improve the quality, aesthetic and vitality of our urban community.  In addition to his work for the Avenue of the Arts Foundation, Jim's appreciation of art as a part of architectural solutions has been recognized by the City of Kansas City, Missouri, who asked him to serve on the selection panel for $2,000,000 worth of artwork for Kansas City International Airport and to chair the Brush Creek Cultural Corridor Commission.
Throughout his 38-year career, Jim has provided leadership on committees of the American Institute of Architects, Urban Land Institute, American Cancer Society, Kansas City Chamber of Commerce, Downtown Council, Kansas City Area Development Council and CEO/business roundtables. He is the founder and Chair of the Avenue of the Arts Foundation and a driving force behind critical reinvestment in our urban center.  He also serves as Board Chair of the Kansas City Zoo for two years and was a board member for ten years.
What was your first job?
My first job in KC was with Marshall and Brown Architects where I worked on Penn Valley Community College, Crown Center and TWA Commissary among many others.  I quickly learned that I didn't know as much as I thought.  It's a life long journey.
What is it about BG that made you want to be a part of the Board?
Since I grew up on a farm I was well aware of the many skills that you can learn from that experience and I wanted to share that life lesson.