Enrique Chi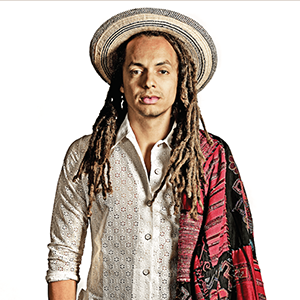 Enrique Chi was born in Panama and moved to Kansas City when he was six. He's the leader and songwriter for Making Movies, a Kansas City-based band with an international following, and he's making a big difference for kids in his community.
In 2011, Enrique and the band, in collaboration with Mattie Rhodes Center, created a week-long music education camp for youth from under-resourced communities. Last year, they launched a new nonprofit, Art as Mentorship, to offer a three-month music education program that focuses on songwriting as a vehicle for self-expression. Throughout the program, students learn from world-class artists, producers and engineers about writing, recording and performing original works.
Energy, mysticism, roots — it's hard to describe the music of Making Movies, a band that Rolling Stone says is "breaking down walls in the United States," with a mix of afro-latino rhythms and psychedelic rock'n'roll that makes the group's sound something unique. The connection between the Chi brothers (hailing from Santiago, Panama) — together with their Mexican bandmates, the Chaurand brothers —  results in an overwhelming musical presence that takes you through landscapes festive, furious, refreshing, and dark.
Whether he's touring the globe or working with youth on smaller stages, Enrique is known for bringing people together and building community.