Mary Kemper Wolf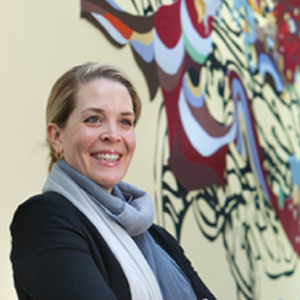 Mary Kemper Wolf is a writer / producer for Snow Hill Productions LLC and is Chairperson of the Board of Trustees and Directors for the Kemper Museum of Contemporary Art. Mary believes in the power of art and agriculture to transform individuals and communities. In addition to her work at The Kemper Museum, she is a filmmaker and writer. Her film work has centered around stories about artists, including Abstract Expressionist painter, Frederick J. Brown and The first Family of American Art and Andrew and Jamie Wyeth. Mary obtained her Bachelors degree at The College of William and Mary in Literary and Cultural Studies and attended The Aegean Center for Fine Arts in Greece. In addition to BoysGrow, Mary assists with furthering the visions and missions behind The Rabbit Hole, The Jazz LP Project and The Institute for Global Ethics.
Mary loves exploring nature by herself and urban life with her husband and two kids. Or maybe it's the other way around. She is particularly moved and inspired by travel, live music and good people.
What was your first job?
My first real job was with a plant-watering business when I was 15 years old. I took care of all the plants at various restaurants, offices and hotels in KC. It was a summer job and I would reluctantly get up at 5am before the businesses opened and make my watering rounds. It was solitary work, but I came to appreciate the relationship I developed with my green friends and took pride in keeping them healthy. Lugging around the ladders, full watering cans, plant food, potting soil and mopping towels from place to place by a certain hour taught me to be organized and to manage my time. Take notice/ heart of all living things, be they green or otherwise.
What is it about BG that made you want to be a part of the Board?
Spending my early childhood living on a farm taught and gave me so much. It is wonderful to see the confidence build in the boys of BOYSGROW because of their exposure to nature and farming. They get to literally watch the fruits of their labor grow and be mentored along the way. It is a transformative program and I am honored to be a part of it.