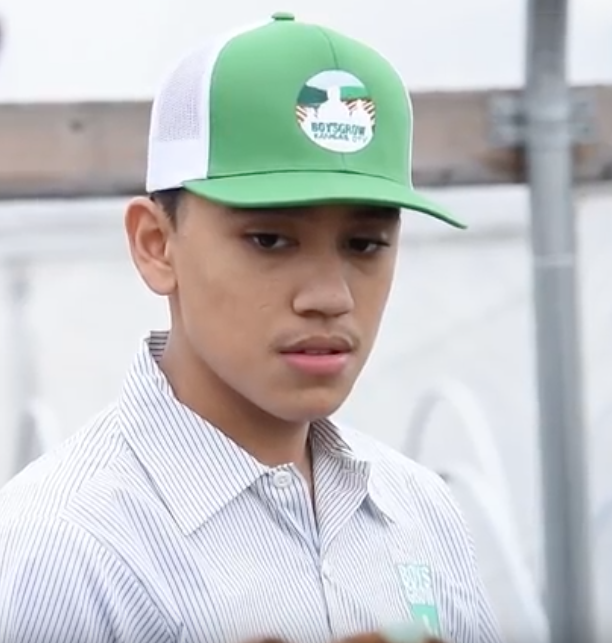 BoysGrow youth, Atzin G. Heirloom Tomato Bruschetta class graduate of 2018.
Writes about the friendships that blossomed on the BG farm.
---
Fun with Fellow Farmer Friends
Friends. You probably have got a lot of them right?
Well not everyone does, especially introverted 14-year olds. Luckily this could be resolved at BoysGrow! I was one of these shy kids but when I got to a farm with 20+ kids I quickly made friends. So let's go down the timeline. I was recruited by BoysGrow two years ago during the school year then later that year during the summer I started the actual work. The work itself in the beginning was hard but wait! A friend! Two friends! Three friends!
Then they all became my friends! This completely changed my perception of the work.
It was no longer hard, repetitive work. The work of harvesting, hulahoeing the weeds, and putting peppers in the ground, became a creative, and fun process that helped this great green earth all while having fun with fellow farmer friends.
Now, I am leaving the program of BoysGrow. It's my graduation year.
However, the relationships made here are impacting me and will continue to impact my life for a long time. I am able to talk a heck of a lot easier to random stranger or potential customers, as well as just generally communicate because of these friends and because of this program.
If there is one thing I can leave you off with, it's that friends and farming go together like peas and carrots.
Your Friend, Atzin G.